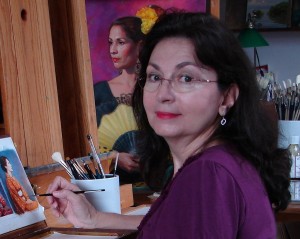 Originally from upstate New York, Markissia Touliatos knew from an early age that she had a special ability and passion for the art of portrait painting. Throughout her career she continued to develop and define her artistic abilities. In addition to years of concentrated independent study to master her craft, she studied Classical Realism, portraiture, and landscape painting for four years at the Atelier of Plein-Air Studies with Allan R. Banks. She also attended workshops with well-known master artists, Nelson Shanks, John Howard Sanden, Daniel Greene and Albert Handel. She has been a commissioned portrait painter for over thirty-five years being especially adept at painting the portrait in the Alla Prima technique.
The Artist's original passion for life-size portraits gave rise to her interest in creating portraits, still-life and landscapes on a miniature scale. Her style reflects the historic tradition of miniature art which began in the 15th century. As a result of that challenge, she has become an accomplished international award-winning painter of miniature portraits. She is a Signature member of The Miniature Artists of America, the Hilliard Society of England, and The Royal Society of Miniature Painters, Sculptors and Gravers of London, England.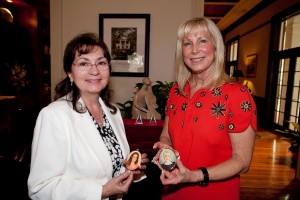 Markissia has recently received the honor of being commissioned by the Governor's Office of the State of Florida to paint the miniature portraits of Florida's former First Lady, Carole Crist and current First Lady, Ann Scott. The portraits are now included in the collection, First Ladies of Florida, at the Governor's Mansion in Tallahassee, Florida. Also in 2014, her work was featured in "Viva La Florida" The Florida Governor's Mansion Foundation cookbook.
Markissia is an instructor at the Dunedin Fine Art Center in Dunedin, Florida conducting classes and workshops in portrait, figure and still life painting.